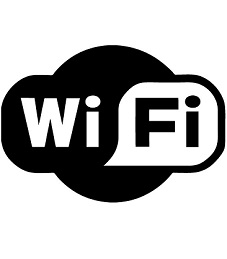 WiFi Framework is the Software Developer Kit (SDK) for software developers that provides an easy access to the WiFi features on Windows desktop platforms. WiFi Framework is the part of Wireless Communication Library but can be used as stand alone library.
The library can be used with Borland Delphi, CBuilder, CodeGear RAD Studio, Embarcadero RAD Studio (VCL Edition); Microsoft .NET Framework, .NET Core, .NET Standard (.NET Edition); Microsoft Visual C++ (C++ Edition). For more details about supported platforms refer to WCL Editions Comparison List.
FEATURES
WiFi Framework features
BASIC FEATURES
Hardware Changes Detection and Monitoring
Synchronous events
Asynchronous events
APC synchronized events
System power states monitoring
WIFI FEATURES
Enumerating and Managing WiFi Adapters
Handle all WLAN events with full parameters
Discover available networks
Enumerate available BSS list for a network
Measure signal quality and RSSI level
Manage (enumerate, create, delete, modify) WLAN profiles
Connect to and disconnect from a WiFI network
Connect a WiFi network using BSS MAC
Read and set WLAN interfaces properties
Read Information Elements from BSS
Create and manage Hosted Networks (ad-hoc and WiFi Direct modes)
WiFi Direct Legacy Soft AP
Enumerate and monitor network connections (Network List Manager)
Capturing raw WiFi packets (WiFi Sniffer)
WiFi Direct Advertiser
WiFi Direct Devices Watcher
WiFi Direct Client
Mobile Hotspot control
Read current IP address
Read IP settings
Change IP settings
Monitoring IP settings change
Download
Download WiFi Framework demo version
Demo version limitations
Nag-screen appears when you start and stop using the WiFi Framework;
You can not use demo version for developing free or commercial applications;
You can not use demo version for developing applications for your own needs;
The demo version is for trial use only.
| Edition | Version | Executable Installer | 7zip Archive | How To Install | Online help |
| --- | --- | --- | --- | --- | --- |
| .NET | 7.10.0.0 | EXE | ZIP | | |
| C++ | 7.10.0.0 | EXE | ZIP | | |
| VCL | 7.10.0.0 | EXE | ZIP | | |
Purchase
Buy WiFi Framework full version
Delivering
Please, make sure that our domain (btframework.com) and e-mail (shop@btframework.com) is not in your spam list. The registration is usually delivered in few minutes after order processing. However sometime it may take few hours. Please, if you did not receive the registration e-mail contact us at shop@btframework.com.
Payment methods we accept
Any kind of payment through 2Checkout;
US ACH payments from US companies;
AUS BECS payments from Australian companies;
CAD EFT payments from Canadian companies;
EURO SEPA payments from European companies;
UK BACS payments from UK companies;
Direct credit or debit card payments in USD, CAD, EUR and GBP from any company or individual.
Should you have any questions please do not hesitate to contact us at shop@btframework.com or at btframework@gmail.com.