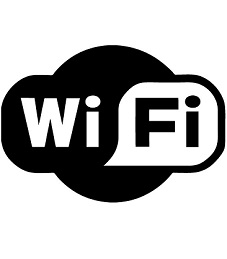 Introducing the Wi-Fi Framework, the ultimate solution for software developers who want to take their Wi-Fi experience to the next level! Our Software Developer Kit (SDK) is designed to provide easy access to Wi-Fi features on Windows desktop platforms, making it easier than ever to create amazing software applications that harness the power of Wi-Fi technology.
Whether you're working with Delphi, .NET Framework, or C++, our powerful Wi-Fi Framework SDK is the perfect tool for your next software development project. With our easy-to-use API and RAD software development tools, you'll be up and running in no time, creating amazing software applications that your users will love.
Our Wi-Fi Framework SDK is the perfect solution for developers who want to take advantage of the latest Wi-Fi technology without spending countless hours learning complex coding techniques. With our powerful SDK, you'll be able to create Wi-Fi-enabled software applications that are optimized for performance, reliability, and security.
So why wait? If you're a software developer looking for a powerful Wi-Fi SDK for Windows, look no further than the Wi-Fi Framework. Try it now. With our years of experience in the industry and our commitment to excellence, you can trust us to deliver the best Wi-Fi SDK on the market today! For more details about supported platforms and IDEs refer to WCL Editions Comparison List.
FEATURES
Wi-Fi Framework features
BASIC FEATURES
WI-FI FEATURES
WI-FI DIRECT FEATURES

Hardware Changes Detection and Monitoring
Synchronous events
Asynchronous events
APC synchronized events
System power states monitoring

Enumerating and Managing Wi-Fi Adapters
Handle all WLAN events with full parameters
Discover available networks
Enumerate available BSS list for a network
Measure signal quality and RSSI level
Manage (enumerate, create, delete, modify) WLAN profiles
Connect to and disconnect from a Wi-Fi network
Connect a Wi-Fi network using BSS MAC
Read and set WLAN interfaces properties
Read Information Elements from BSS
Create and manage Hosted Networks (ad-hoc and Wi-Fi Direct modes)
Mobile Hotspot control
Dual STA support

Wi-Fi Direct Legacy Soft AP
Wi-Fi Direct Advertiser
Wi-Fi Direct Devices Watcher
Wi-Fi Direct Client
Enumerating paired Wi-Fi Direct Devices
WI-FI SNIFFER FEATURES
NETWORK MONITOR FEATURES

Capturing raw Wi-Fi packets (Wi-Fi Sniffer)
Parsing Wi-Fi frame Meta Data

Enumerate and monitor network connections (Network List Manager)
Read current IP address
Read IP settings
Change IP settings
Monitoring IP settings change
Download
Download Wi-Fi Framework demo version
Demo version limitations
Nag-screen appears when you start and stop using the Wi-Fi Framework;
You can not use demo version for developing free or commercial applications;
You can not use demo version for developing applications for your own needs;
The demo version is for trial use only.
If you have any problem with installing or running demos please do not hesitate to contact us.
| Edition | Version | Executable Installer | 7zip Archive | How To Install | Online help |
| --- | --- | --- | --- | --- | --- |
| .NET | 7.10.18.0 | EXE | ZIP | | |
| C++ | 7.10.18.0 | EXE | ZIP | | |
| VCL | 7.10.18.0 | EXE | ZIP | | |
Purchase
Buy Wi-Fi Framework full version
Delivering
Please, make sure that our domain (btframework.com) and e-mail (shop@btframework.com) is not in your spam list. The purchased License is usually delivered in few minutes after order processing. However sometime it may take few hours. Should you have any questions please do not hesitate to contact us.